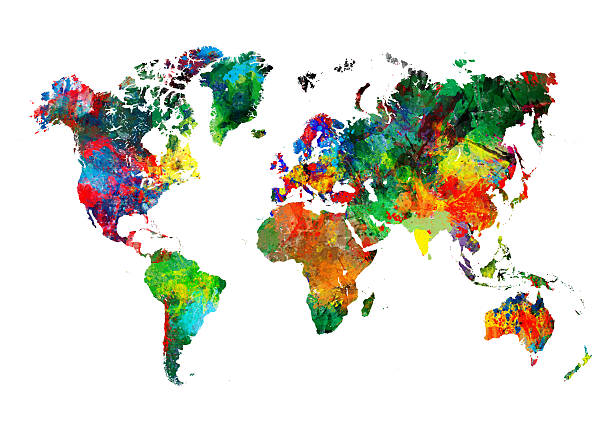 That is a question I've been noodling on for a bit recently. On the one hand, for many Christians, it's such a simple question. Perhaps John 3:16 or Matthew 28:18-20 comes to mind. And I think that's totally appropriate.
The problem really comes when you get into circles where we often make things more difficult than they need to be, whether because of academic snobbery or for practical purposes. There's been debate for pretty much the last century on what the mission of God is in some circles. In fact, the Latin missio Dei has become a bit of a technical term for what God is after in the world. Recently, evangelicals have joined the debate and not necessarily been very helpful.
When you read many books about the mission of God they don't actually define it. They talk about components of it. They talk about approaches to it. They talk about what it isn't. Sometimes the definition that is given is so broad that you may as well say that everything is the mission of God.
So, I've been working on a definition. I want it to be simple enough that you can explain it with just a sentence or two, if necessary. But I also want it to be robust enough so that when you look at the facets of God's mission in the Bible, all (or at least most) of it really is included. As I was just writing out some thoughts today, this is what came out:
The missio Dei or Mission of God is God's revelatory work intended to establish communion with humanity within creation.  Or as John puts it in his Gospel: For God so loved the world, that he gave his only Son, that whoever believes in him should not perish but have eternal life" (John 3:16). God reveals himself in his Son, the savior, so that mankind might have eternal life, which John defines as knowing God (John 17:4), because of his love for creation. 
---
So, there you see my definition and a very short explanation of it. Of course, you could spend a whole book unpacking all the ways God reveals himself to mankind in order to bring us into communion with Himself in the world. You'll notice that the definition has a who, what, how, a why, and a where.
Who: God
What: Communion with Humanity
How: God reveals himself to humanity
Why: Because He desires communion with humanity
Where: In the world God has made
I also think this is a helpful definition because it is true both BEFORE and AFTER the Fall. This is what God was doing in creation, in the Garden with Adam and Eve. This is also what He is doing in redemption through Christ by His Spirit.
I'd love to hear your thoughts about this. Maybe you've read a bit of missiology or you're simply a believer committed to joining God's mission in the world. Either way, please share your thoughts.